Wonderful Halloween Picture Books
Halloween is a tricky celebration for little ones.  Dressing up, pumpkin patches and trick-or-treating is so much fun.  But the spooky side of Halloween can be inappropriate and scary for tender hearts.  Here are three great Halloween books for young children.
If you decide to purchase these books online, please click through the links I provided in the titles, so I can receive a small commission.  These reviews are not solicited in any way, but if my recommendation results in a purchase, it's nice that there is a way for me to be compensated.  If you don't want to buy them, check them out from the library.  They are all great books!
Pumpkin Cat by Anne Mortimer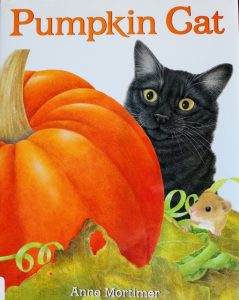 Basic Plot
Cat wonders how pumpkins are made, so Mouse shows him hoe it's done, from planting a seed to a harvesting a jack o' lantern.
Why You'll Love It
Beautiful illustrations really make this book come alive.  It teaches the life-cycle of a plant in a very simple and easy-to-understand manner.  It also introduces scarecrows (a Halloween symbol that can be hard to explain).
Best Ages
Toddler and preschooler, 2-4 years old
Skelly the Skeleton Girl by Jimmy Pickering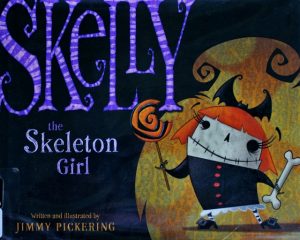 Basic Plot
Skelly, a friendly skeleton girl, finds a bone and tries to figure out who it belongs to.  She asks all of her spooky friends (who are tame and friendly) if it belongs to them.  Finally, she finds a dog digging in her garden.  It's his and they become friends.
Why You'll Love It
This story is so great for preschoolers because it has all the elements of Halloween which are usually scary, but they are tame enough for a little child.  It's an excellent first forray into the spooky side of Halloween.  The drawings remind me of Tim Burton, so if you like that look, you'll love this.  Best of all, this is a story, you can't help but read with funny voices.  I emulate drag queens, posh Brits and more when reading it.  There's also just a touch of humor to keep adults entertained.  A true gem!
Best Ages
Preschooler, 3-5 years old
Goodnight Goon by Michael Rex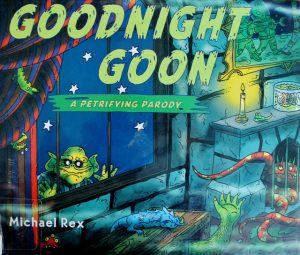 Basic Plot
This is a Halloween parody of Margaret Wise Brown's classic Goodnight Moon.  It has lots of creepy monsters, so it's not for the very young, but definitely great for an older kid who wants a little bit of creepiness.
Why You'll Love It
Who knew you teach a three year old about parodies? 
This book makes easy work of it.  We read it like this: first Goodnight Goon, followed by Goodnight Moon.  Then I read Goodnight Goon while turning the pages of Goodnight Moon, so my children could make direct comparisons.  They cracked up and had so much fun.  Try to keep your cadence the same on both books to make the connection very obvious.
Best Ages
Preschooler, mature 3 year olds (Ha!) -6 year olds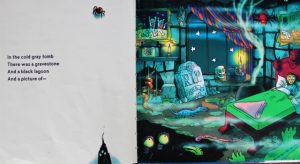 Happy Reading!
joevansnellenberg reblogged this from mamaguru