Mamaguru at the Farmer's Market
I've been to many, many farmer's markets, but today was my first time as a vendor at one.  For years people have beseeched me to sell my food, and when my town opened up a new farmer's market, I finally acquiesced.
Today I sold Pumpkin Bread, Lemon Tea Bread, Artisan Bread and Rosemary-Kalamata Olive Bread.  Andres rounded out our offerings with chair massage.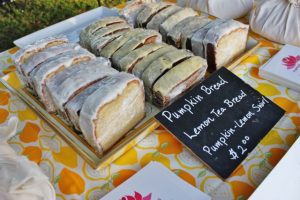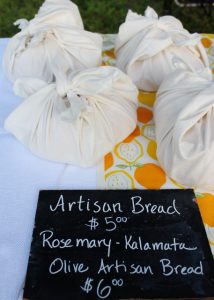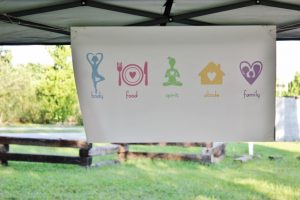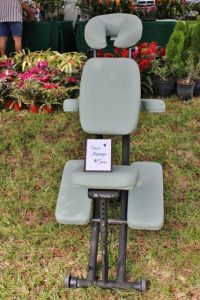 Verdict: Success!
Our goal today was just to recoup the cost of the tent we purchased, but we ended up selling out early and making a profit.  A few friends came out to support us and we ran into other friends by surprise.  Everyone had really great energy and were so friendly.  One of the primary goals of a famer's market is to connect a community to its food source.  That's not the only connection made.  I saw our community come together in friendship, creating and strengthening the bonds that hold us together. 
Isn't that always the purpose of food?
To bring people together around a table for nourishment.
Nourishment, in every sense of the word.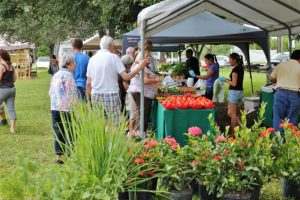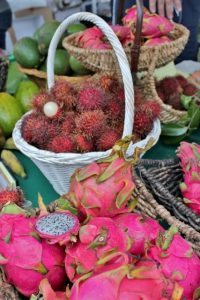 We will be back next week.  I hope to see you there.
Miami Springs Farmer's Market
at All Angels,  1801 Ludlam Drive, Miami Springs, FL 33166
Saturdays 8 am- 1 pm. 
For best selection, come early!