Busy Morning
First we met our playgroup (whom we hadn't seen in months) at the Mounted Police Stables in downtown Miami.  I got to reconnect with amazing, generous women and the boys got to connect with horses.  I don't believe they had the chance to pet the horses on out last visit.  Each time they get more exposure to large animals, they become more courageous and comfortable.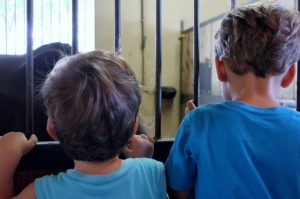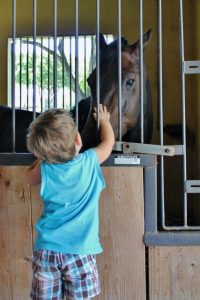 The stables are near the river, so we watched the tugboats and draw bridges.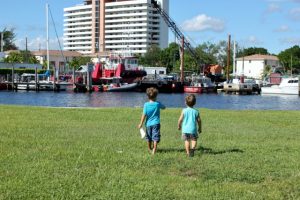 Last time Jack was too shy for a picture with a police officer, but he wanted one today.   Again, every exposure builds confidence and understanding.
Later we celebrated the Miami Children's Museum 9th Birthday.  The boys had lunch, sang Happy Birthday, did countless crafts, played and caught up with the Artist in Residence who has watched them grow.  A clown made them balloon animals (a first!) and the museum gave them each a toy. 
Our playgroup and museum membership have been incredible resources which have enriched our lives immeasurably over the last year.  When we finally broke out of the homebound time of babyhood, the museum and our group provided cultural, artistic, educational and fun activities that filled our days, and our lives.  I'm in the process of creating Jack's birthday video, so forgive me if I'm sentimental.  As I sort through images of this past year, I see my children blowing a french horn, playing a Japanese street festival game, listening to a story in Italian, painting and pasting reams of paper, reenacting the ballet we saw and feeding goats.
Hillary Clinton said, "It takes a village to raise a child."  I couldn't agree more.
Today, I am grateful for my village.
debbie1986 likes this
robins-nest likes this
mamaguru posted this