The Inheritance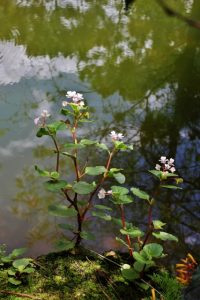 Saturday night I promised my children they would see candles floating on the water; instead they saw mama pee in the back of our car.
Let me explain the disappointment.
We are members of the Morikami Japanese Garden.  Every year they hold an amazing Bon Festival.  I heard about it almost three years ago, but since we usually travel during August, we haven't been able to attend.  This year we were home and excited to go.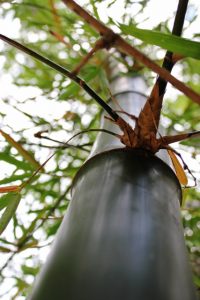 Soon after I moved to Japan, the fishing village where I lived celebrated O Bon.  It is the most important Japanese festival of the year, marking their day of the dead.  People leave cities to return to their ancestral homes during O Bon.  In Nishiumi-cho, the pictures of all the people who had passed away that year were framed and placed in front of the families who mourned them.  Everyone went to pay their respects with candlelight and prayers.  It was stunningly beautiful.  Taiko drums beat well into the night.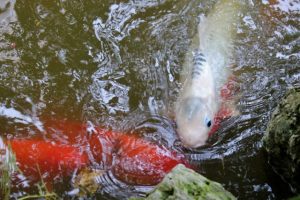 An accompanying  street fair had yummy food and interesting games.  My favorite was the one where you were given a paper spoon to catch a goldfish in a pool.  The trick was to make your catch before the spoon disintegrated.  I remember thinking, I want to take my children to see this. 
My children.
At that time, they were not real children, just ideas and hopes of coming attractions in the life I was building.  While in Japan I secretly bought these phantom children two outfits.  I felt like a fool, but something stirred inside me and I needed a souvenir to take with me from my time in Japan into my future.  Nine years passed from that moment until I finally brought my children out of my heart and into life.
Saturday was the day my children would try to catch fish (toys, here in America) and witness candles floating on the water like their favorite bedtime lullaby.
But it rained.
Hard.
As we drove an hour north to reach the gardens blue skies gave way to ominous black rainclouds that spanned the entire sky.  The smart phone forecast flipped a quick 180 and replaced sun with showers.  We soldiered on and arrived at the festival exactly on time at 4 o'clock.  We parked on the grass that was rapidly returning to swampland under the heavy deluge.
Like everyone else, we stayed in our car to wait out the rain.  My small bladder couldn't hold, so it was backseat embarrassment for me.  Max and Jack (and maybe Andres) thought this was hilarious.  For an hour the rain pounded our car and we blared pop music while the boys jumped, danced and flashed the overhead lights on and off.  Every so often they would squat down and pretend to pee or poop.   They have just reached the age of potty humor and I won't live this moment down.
An hour later the rain slowed to a drizzle and we braved the muddy walk to the gardens.  Max held my hand under our ridiculous, but chic, Burberry umbrella.  Andres carried Jack with the elephant sheet I bought on the streets of Bangalore draped over their heads.  At the entrance we were turned away.  They lost power.  Come back at 7:30.
We didn't have another 2 ½ hours in us, so we joined the angry traffic mob trying to escape before all the cars got stuck in the flooded, swampy parking lot.  We had an hour car ride back home.  Max voiced his grumpiness and everyone's patience wore thin.  Eventually we found a rhythm of jokes that carried us home.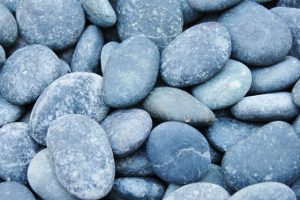 A few hours later the kids were settled in bed and the night was clear and beautiful.  Visions of the bonfire and floating candles brought bitter tears to my eyes.  The festival which was originally scheduled from 4-9 was moved to 7:30-11.  It was utterly impossible to attend living so far away and with young children, but as I looked outside my window I could imagine the bright faces of all who attended and would call themselves brave for facing the weather.
My disappointment lingered as reality sunk in the next day.  Chores and errands I had put off to attend the festival piled high on my shoulders.  The following day was the first day of school, which meant a complete disruption of our family's eating and sleep schedule.  I hadn't moved the children into the new rhythm because I knew the festival would be late.  Now, it seemed like yet another unnecessary burden.
I was so overwhelmed that I knew the first thing to do was relax.  Frantic energy gets less done in more time than a clear and refreshed perspective.
We spent one last morning at the beach before school.  Unfortunately, when we got there, the white sand was lined with five feet of thick seaweed.  It looked like a hurricane had just passed.  If we didn't have kids, we could cut our losses or found a cleaner beach, but time was ticking and little people were antsy, so we stayed at the disappointing beach.
Not enjoying it much.  Not using the time wisely to get things done.
But there were moments when we waded through the seaweed and into the salt water.  When we held our boys by their hands and swished their bodies through water to their delighted giggles.  When we told them they were swimming when all they were doing was float-kicking.  When they shouted loud, so everyone could hear, how "CUS CUSTING!" (disgusting) the beach was.  When they spent a half an hour dredging up seaweed and telling me they made wakame salad for my lunch.
As I sat on the beach watching Andres swim with Jack and Max make sand castles, I knew I would remember this weekend forever.  Not because it was perfect, but because it was not. So many of my clearest memories come from times when things didn't work out.
Disappointments become stories carved into our family lore.  Young ears eagerly request to hear them over and over again until the memory takes on a life of its own and becomes a story:
The summer the sun shined every single day except for the two days I went camping with Nana.  We set up the tent in the rain.  Twice.  The entire trip was spent zipped inside with flashlights and books as big drops shook the rickety tent.
The pizza that was forever locked in the oven when my cousin hit the self –cleaning button which set the temperature to 500° and locked the door for five hours!  I have eaten hundreds of pizzas in my life; I remember only a few, but my strongest memory of pizza comes from the one burning almost to flames while I ate cereal and laughed at my cousin.
The time we went to see candles floating on the water, but instead all we got to see was mama pee in the backseat of the car.
Each of those memories is a story now.  The real people have become characters.   When they first occurred I was keenly disappointed, but now they are funny tales the kids like to hear and I enjoy sharing.  Just like the stories I heard growing up of my daredevil aunts and uncles provoking a nurse to permanently reserve a seat in the ER for my nana.  Or the outrageous phone bill when my uncle was high on morphine from his cancer treatment across the country and nobody could hang-up on his doped -up voice, so they took shifts at the phone. 
Those are not my memories, but as a member of my family, they are my stories.
Poetry and science collide when it comes to memory.  Our emotions are stored in the same area of our brain as our memories.  That means that when strong emotions are evoked, the memory fixes more firmly in our brains. 
We literally remember though our emotions. 
Tears, anger, frustration and joy ensure that those moments will not be relegated to the ruins of memory.  Instead they become stories passed down in the family through the grand tradition of oral history, embellished and enlivened by each teller of tales.
A momentary disappointment transforms into a family treasure.
That is the great inheritance.
And we share it with joy.
saraplainandtall likes this
mamaguru posted this